Castle Acoustics Company Profile
Castle Acoustics Ltd has been offering their commercial drywall services in Western Canada and the Okanagan Valley since 1987. This family owned, and operated business is managed by Ken Rogers, and includes support from members of his personal family, and many long-time employees, and sub contractors.
Specialties include suspended ceilings, drywall and steel stud framing. We are experienced in commercial and retail construction, renovations, residential construction and renovations, and repair work.
Steel Stud Framing. Qualified to construct load bearing and structural assemblies.
Suspended Ceilings. Includes t-bar, drywall and linear metal suspended ceilings.
Drywall & Drywall Finishing. Including sound and fire rated assemblies.
Construction/Renovations. Commercial, Retail and Residential.
Insulation with vapour barrier.
Demolition.
Ceiling Tile replacement and repair to Suspended Ceilings.
Featured Project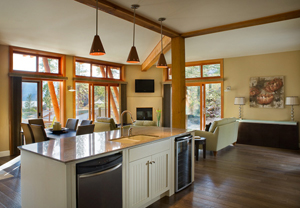 The Outback Resort - Stage 1
9845 Eastside Road, Vernon, BC

Primary drywall and suspended ceiling subcontractor.
Included 36 residential buildings and four commercial buildings including two Pool Facilities, Owners Clubhouse and a five story elevator.